How does Sales Star work?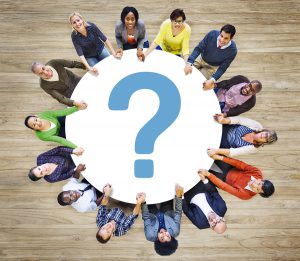 Sales Star provides digital marketing for business services. We receive requests from consumers looking to solve an immediate business need. Once the customer has inquired with us, we evaluate the request for authenticity and size. Once verified, local service providers are sent the customer's contact information.
What is the value of a new customer?
Because customers tend to be loyal and tend to grow organically, the concept of the lifetime value of a customer is key to evaluating any marketing program. Sales Star uses 8 years at the current profit contribution as a conservative estimate of lifetime value. (There's a probability of loss and a certainty of organic profit growth but using the concept of present value diminishes the true profit earned).
Why is Sales Star's System so effective?
The Sales Star system requires speed (it's the fast that eat the slow). It's common knowledge that increasing numbers of people go to the Internet to research topics and to discover options. The Sales Star system caters to this growing audience and presents them with multiple opportunities to obtain service by filling out just one form outlining their needs.
When the prospect has reached a comfort level and fills out the form, it takes very little time from when the customer "hits SEND" for a Sales Star Network partner to contact them with a responsive solution. The closing percentage for the "first responder" is very high. However, rarely will the customer go outside the network. That's the beauty of Sales Star Networks. The goal is to terminate the client's search by meeting their specific needs.
What impact will using Sales Star's system have on my business?
Every month thousands of leads are qualified as "good business" for our service providers. On an area-by-area basis the number of referrals vary. These referrals represent continuing business. Our network of service providers has learned that almost all of this business can be upgraded after trust has been established.
Many of Sales Star's member companies have eliminated salespeople or substituted inside sales clerks at less expense. The reasons for this are simple- the initial needs of the customer are typically very clear and the customer committed to make a decision. Many of the toughest obstacles to a sale have been resolved.
Each month Sales Star distributes millions of dollars of revenue. The true potential is even larger considering the lifetime value of a customer and likelihood that a new customer will grow organically. It's simply a smart way to grow.
What's the biggest obstacle to service providers in using the Sales Star system?
It's clearly the "need for speed." There's inevitable frustration when a provider uses a "when I get to it" process and finds the business is already gone. It also becomes burdensome to drop whatever you are working on to respond to the latest customer request.
Is there a lower cost way to grow a business than by using Sales Star?
Yes, it's better when your customers become advocates for your business and they begin to sell others on doing business with you. However, beyond referrals, the Sales Star method is far more cost effective than PPC, direct mail, telemarketing, or any mass media advertising. The savings are from the customer that has decided that there's a need for service, has specified the type of service that is needed and has decided to act. Your only job is to close the sale.
How many referrals will I receive?
That depends on what services you offer and, more importantly, your service area.
How many contractors receive each referral?
Sales Star limits the number of providers who receive a referral to a maximum of four in the case of the largest jobs but it averages much lower. This meets the end users desire for quotes but doesn't create an unfair marketplace.
How much does a referral cost?
Costs are based on service type, market area and the size of the service needed. Please call for pricing in your market area.
When will I be billed for the referrals?
It depends. We have billing options that fit every business.
How do you set up my service area?
We use zip codes to define service areas. You can customize your service area to be as large or as small as you can profitably serve.
What is your cancellation policy?
If for any reason you wish to cancel your membership simply notify us and we will discontinue sending you referrals immediately. You are only responsible to pay for the referrals you received.
Do you have a referral return policy?
Yes, in the event you receive a referral that does not match the parameters that they have detailed in their profile, the referral can be returned within six days and you will not be charged.
How do I sign up?
To get started just let us know what services you provide and we will get the process started.