Adwords is a Second Job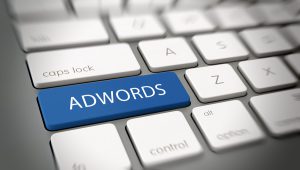 In the modern era, it is impossible to discuss Adwords without discussing Google ads. Google can allow your business to be the first thing customers see when they do a search, for a price. With the basic principle that popular (or highly searched for) words are more expensive, it can be difficult to navigate what words are worth bidding on, and what words will be the most helpful to your business. To get the most out of your Adwords, it is important to understand:
What keywords are your customers using in their search?

What keywords should you exclude?

What match type works best for you?

What is your budget? How much should you bid per word?

What times and days are customers searching for your service?

What landing page are customers sent to when they click your ad?
These questions will help you determine what specific needs your company has, and how Adwords can help fulfill them. Unfortunately, there is more to Adwords than what is on this list.
Google is changing their ranking metrics every day to match the changes in user behavior. A requirement to staying relevant in Google search is to adjust to these changes as they occur. The only way to keep up and know what is best for your company is to test test test! Test out different keywords, post your ads at different times, and compare the results to see what and when is most effective.
Running a good Adwords campaign is an ongoing job, and needs daily attention. Google has changed the way digital marketing is done, and without someone dedicated to SEO and Adwords, you will struggle to be visible online. The issue is most companies don't have the budget to create a new role and pay for training. That is where Sales Star can help.
Sales Star Networks fills the void for businesses who want visibility on Google and want to pay for results rather than spend. We take care of showing up on Google, then send partners the inquiries we receive. Customers actively looking for services land on our brands' websites, and we send them to service providers like yourself for a fee. Not only are we cheaper than a marketing agency, but we only charge you for customers we send you.